Periodontist
Periodontist in West Hempstead, NY
How a periodontist can help you
A periodontist is a dental specialist who treats gum and periodontal disease. From the dental office of your West Hempstead, NY periodontist, at Confident Smile Dental PC, here is some information on what periodontists can help you with.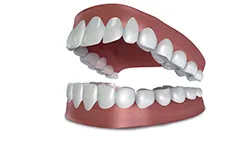 Periodontal disease is caused from bacterial plaque which produces toxins that can destroy the hard and soft tissue support around your teeth. Periodontal disease attacks many hard and soft tissue areas in your mouth, including:
Alveolar bone--the bone around your teeth
Periodontal ligament--the ligament holding your teeth in place
Cementum--the hard substance covering the root of your teeth
Gingiva--commonly called gum tissue
Periodontists are dentists who go through three additional years of training to become periodontists. During these years, they gain expertise in the oral disease process and how to prevent, diagnose and treat oral disease.
Periodontists are highly skilled and can perform many dental and periodontal services such as:
Non-surgical periodontal therapy--including scaling and root planing to treat periodontal disease
Gum grafting--for receding gums, to increase soft tissue support around your teeth
Cosmetic gum surgery--including gum recontouring, surgically reshaping excessive gum tissue and uneven gums
Periodontal surgery--to eliminate periodontal pockets by moving gum tissue
Surgical placement of implants--to replace missing teeth
Bone grafting--to create more hard tissue support for implants or appliances
Tooth extraction--for teeth that are too compromised by disease and are a risk to the health of other teeth
You should see your local West Hempstead periodontist for conditions that are too severe to be treated in a general dentist's office, such as severe periodontal disease. You will also benefit from the skills and expertise of a periodontist if you have a condition requiring surgery of your gums or bone.
Your periodontist will develop a customized treatment plan to reduce and eliminate disease. In addition, your periodontist can provide you with the tools and knowledge to practice optimum oral hygiene at home. You will partner with the periodontist and your general dentist to help you regain your oral health and maintain it for life.
To learn if you have gum disease and to protect your smile from developing it, contact our expert West Hempstead periodontist at Confident Smile Dental PC at (516) 564-9444 today!